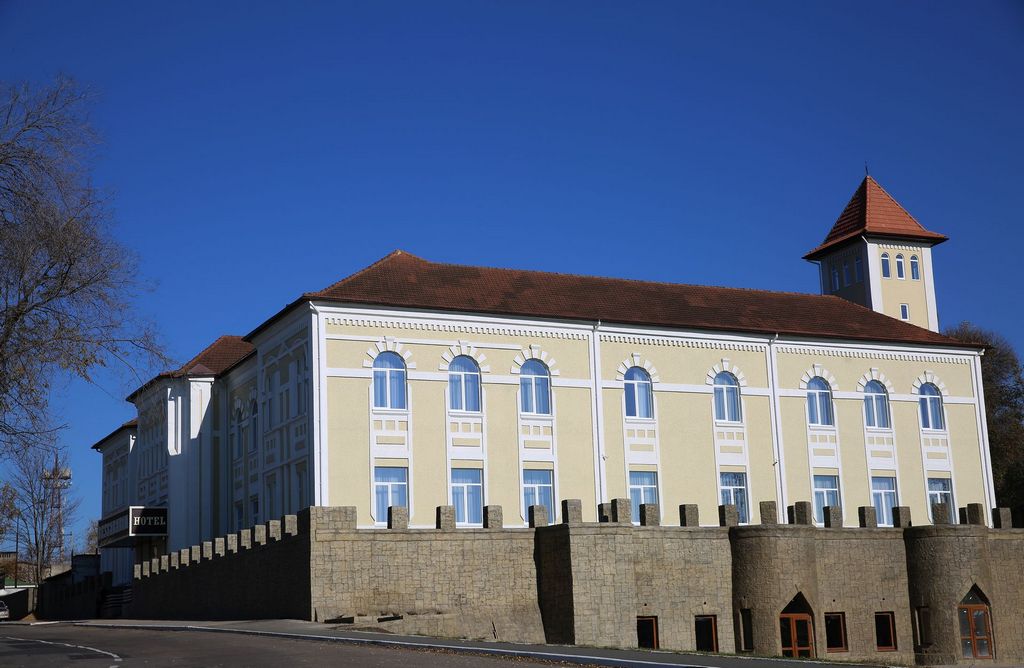 Hotel "Bessarabia" is a modern hotel complex located in the heart of Izmail, the capital of Bessarabia and the Ukrainian Danube region. The hotel is located on the territory of 2000 m², in an old Romanian building. From the history of the city it is known that at the beginning of the 20th century, during the period of Royal Romania, technical college after the name of I.K. Bratianu was situated here.
The restoration of the building was held with the use of its rich historical past, using only environmentally friendly and traditional materials both inside and outside of the building. Moreover, the hotel is stylized as a castle surrounded by a fortress wall, which also recalls the historical past of Izmail.
Hotel "Bessarabia" has 36 rooms of the following classes: Superior Single Room, Deluxe Double Room, Deluxe Double Room (with Extra Bed), Triple Room, as well as Suite and Superior Suite with enhanced comfort. Furniture in all rooms is made in the city of Dnepr at the factory that provides furniture for the best hotel complexes around Europe.
Each room is equipped with a flat-screen TV, a Safety Box and a Mini-bar. The bathroom has a hairdryer for the convenience of our guests, and we also provide bathrobes and free cosmetic accessories.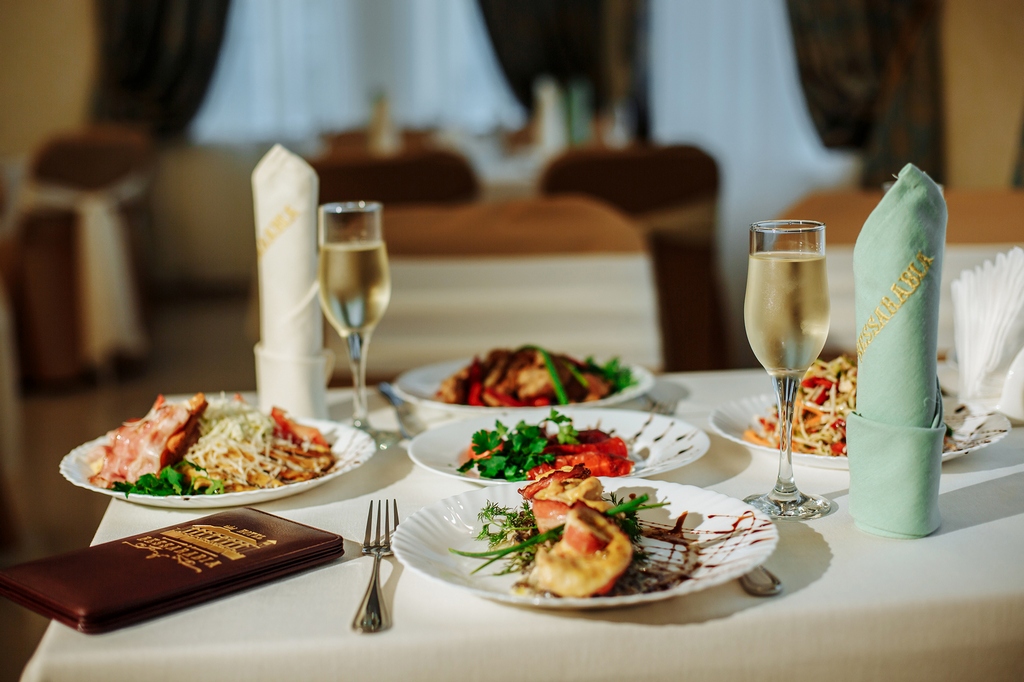 In most of the rooms you can enjoy a beautiful view of the city. There is a restaurant with traditional Ukrainian, European and Bessarabian cuisine on the territory of the hotel. Free Wi-Fi is available in the whole hotel building.
We care about the health and safety of our guests, that's why smoking is strictly prohibited in the building of the hotel "Bessarabia". We kindly ask to understand the requirements!
We are glad to inform you that Bowling Club Bessarabia opened in the hotel!
The new bowling club is equipped with a modern Brunswick system made in the USA, designed for both amateurs and professionals of this fascinating and rather gambling game. The walls of the club and the pins are covered with a special fluorescent paint glowing in the dark, which gives the hall a rather mysterious look. Pleasantly pleased with the scenes depicted on the walls are the views of our city, including Alexander Suvorov racing on a horse, and the Bessarabia hotel itself.
In the bowling club, everything is equipped according to modern requirements. The game is computerized - computers fixing the course of the game hang over each of the six tracks. Four of the six lanes are equipped with rising sides so that children can play bowling.